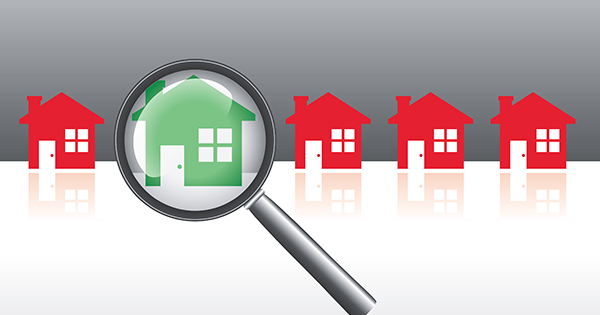 Bill Rapp here with the Heartfelt and Hot in Houston Blog, and this is our newest segment: What's holding back housing-market?
Even with the slump in mortgage rates over the past year, there are still a few broader headwinds facing the housing market, particularly homebuilders. That's the assessment from Goldman Sachs, which just released an updated view of its housing market outlook. What's holding back housing-market?
Tax reform
The Tax Cuts and Jobs Act (TCJA) of 2017, which took effect in early 2018, sparked changes to how owner-occupied homes can be used to save money on taxes. "The TCJA reduced the cap on principal for interest deductions on new mortgages from $1m to $750k, added a cap of $10k on state and local property and income tax deductions, and doubled the standard deduction, reducing the value of owner-occupied housing as a tax shield," the analysts wrote in a note to clients, led by chief U.S. economist Jan Hatzius. The reduced tax incentives effectively increases a home's cost of ownership. What's holding back housing-market?
Construction labor market
While economists have viewed the tight labor market as one of the fuelers of economic growth, the tight labor market within the construction industry has created challenges for homebuilders. "The second headwind for homebuilding is the very tight construction industry labor market," the Goldman Sachs analysts wrote. "Construction in particular has struggled with slower growth of immigrant labor and falling interest in the industry among younger generations despite its increase in wages relative to manufacturing pay." What's holding back housing-market?
Regulatory costs
Aside from labor, regulatory costs have begun to hit homebuilders' bottom lines. "The third headwind widely cited by homebuilders is a rise in the costs of land and of entitling and developing lots, as well as a continued increase in the time required to secure permits," the analysts wrote. "These costs have climbed further recently, with many municipalities requiring developers to contribute more to funding for public amenities."
The positives
Even with the afore mentioned headwinds facing the housing market and homebuilders, shares of homebuilder stocks have performed quite well so far in 2019, with the S&P Homebuilders ETF (XHB), rising roughly 26%. Though in 2018, the sector plummeted roughly 27%. Plus, mortgage rates have fallen sharply, helping to lower home ownership costs. The average 30-year fixed mortgage comes with a rate of 3.55%, according to Freddie Mac, compared to 4.51% at this time last year.
That is all for today folks from the Heartfelt & Hot In Houston Blog, make it a great day!
The inspiration for today's edition came from this original article: https://finance.yahoo.com/news/goldman-sachs-reveals-whats-holding-back-the-housing-market-151655754.html
If you are seriously considering moving right now you need to take action right now and talk to a reputable Real Estate & Mortgage Broker today, please call 281-222-0433 or visit:
https://www.zillow.com/lender-profile/BillRappMortgageViking/
https://www.billrapponline.com/
https://twitter.com/BillRappRE
https://caliberhomeloans.com/wrapp
https://onlineapp.caliberhomeloans.com/?LoanOfficerId=21493
http://www.HoustonRealEstateBrokerage.com
https://mortgageviking.billrapponline.com/
https://highcostarea.billrapponline.com/
https://commercial.billrapponline.com/
https://renovationvideo.billrapponline.com/
https://doctorvideo.billrapponline.com/
https://sba.billrapponline.com/
https://veteransvideo.billrapponline.com/
https://fha203h.billrapponline.com/
https://privatemoney.billrapponline.com/
https://rei-investor.billrapponline.com/
https://www.youtube.com/channel/UCsF3Rh4Akd1OAOAgTmzgqQg