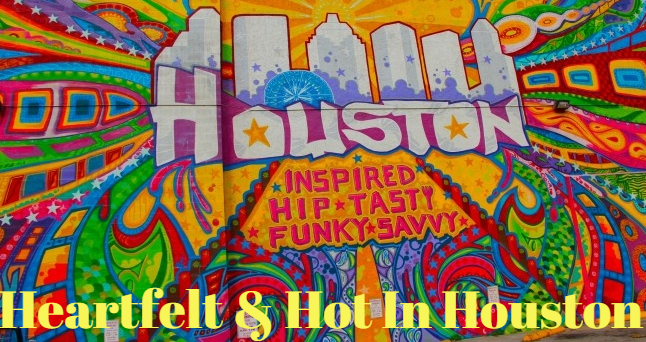 Bill Rapp here with Heartfelt & Hot in Houston Blog, here is our newest segment: Understanding Today's Hispanic Borrower & ITIN Mortgages!
When it comes to Hispanics and real estate, it's important not to generalize and stereotype. After all, the term "Hispanic," is an umbrella term that almost unrealistically groups together an enormous and diverse population of people that includes Ecuadorans, Puerto Ricans, Dominicans, Hondurans, Mexicans, Argentineans, and people from many, many other countries.
It is also important to stress that while this guide might be aimed at the Hispanic community, most of the suggestions and guidelines represented in this piece can be allied to many other diverse and varied socio-economic classes of society.
When it comes to real estate, one unifying trait all Hispanics is the fact most of them don't have a full understanding of the US real estate purchasing process.
There are actually many differences between the way that real estate is purchased in the US and in other countries. As previously mentioned, the whole idea of holding a physical deed is key in some countries. Here, once the transaction is recorded, it's done and official whether or not you have the actual deed in hand. The financing options that are available here may also be different. In other countries, you may even be buying from an owner who is financing directly to you.
Of course, there are many second and third generation children who are fully versed in the US real estate purchase process. If that describes you, this guide may not be as helpful for you. However, if you are a first time Hispanic homebuyer-or even if you've bought homes before—this guide should give you a good introduction to some of the information that you need before starting the home buying process.
ITIN stands for Individual Taxpayer Identification Number, and it is issued by the IRS to individuals who do not have, and are not eligible to obtain, a social security number, but are still required to file an income tax return.
Advantages to Caliber Home Loans – ITIN Mortgage Program
ITIN acceptance provides a competitive advantage in your area, especially if it is experiencing rapid growth of the Hispanic population – a segment that includes millions of ITIN holders.
Buy a home with as little as 10% Down
Loan Amounts as low as $100,000!
DTI – Up to 50%!
9 Months of Payment Reserves
Manually Underwritten Loan Product
That is all for today folks, if you like this video please like my channel and share this video: https://youtu.be/heM5Flj_UkE
Make it a great day!
If you are seriously considering moving right now you need to take action right now and talk to a reputable Real Estate & Mortgage Broker today, please call 281-222-0433 or visit:
http://www.HoustonRealEstateBrokerage.com
https://mortgageviking.billrapponline.com/
https://highcostarea.billrapponline.com/
https://commercial.billrapponline.com/
https://renovationvideo.billrapponline.com/
https://doctorvideo.billrapponline.com/
https://sba.billrapponline.com/
https://veteransvideo.billrapponline.com/
https://fha203h.billrapponline.com/
https://privatemoney.billrapponline.com/
https://rei-investor.billrapponline.com/
https://caliberhomeloans.com/wrapp
https://onlineapp.caliberhomeloans.com/?LoanOfficerId=21493
https://www.youtube.com/channel/UCsF3Rh4Akd1OAOAgTmzgqQg
https://www.instagram.com/billrapp_77008/
https://www.facebook.com/MortgageViking/
https://www.facebook.com/SunRealtyHouston
https://www.linkedin.com/in/william-j-rapp-jr-b983b521/
https://www.yelp.com/user_details?userid=addPUfcG96uBVcWQZxYFdQ
https://twitter.com/BillRappRE
https://www.billrapponline.com/
https://www.facebook.com/SunRealtyHouston/
https://www.facebook.com/HeartfeltHotHouston/
https://www.facebook.com/USACRE/
https://www.facebook.com/SugarLandREDeals/
https://www.facebook.com/CypressREDeals/
https://www.facebook.com/KatyREDeals/
https://www.facebook.com/RappBrothers/
https://www.facebook.com/USAVeterans1/
https://www.zillow.com/lender-profile/BillRappMortgageViking/