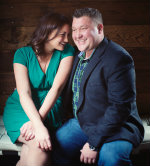 Here are 10 common mistakes and how to avoid them:
Mistake #1: Not Understanding What You NEED And What You WANT.
Prioritize your basic needs before you even start looking so you don't buy the wrong home. Also know that you may have to compromise. This is your first home, not the dream home you'll live in for the rest of your life.
1. General price range
2. Approximate size (in sq. footage)
3. General location, area or subdivision
4. Number of bedrooms
5. Number of bathrooms
6. Style and layout of home
7. School requirements or districts
Mistake #2: Not Knowing What You Can Afford Before Looking At Homes.
You'll waste your time looking at properties that are may be out of your price range. Examine your budget, get a copy of your credit report and credit score, then sit down with a qualified lender to determine how much of a home loan you can afford.
Mistake #3: Not Getting Pre-Approved Before You Go House Hunting.
A lender can give you a pre-qualification letter after a simple 10-minute phone interview. But a pre-APPROVAL letter is a firm commitment
to lend money based on VERIFICATION of income in the form of: employment, funds on deposit, and your credit history.
Mistake #4: Neglecting To Consider The Overall Costs Of Owning A Home.
There's more to it than the monthly mortgage payment. You have to plan for homeowners' insurance, property taxes, utility costs, plus repairs and maintenance. If you're buying a condo, you'll have to pay monthly HOA costs as well.
Mistake #5: Not Thinking Of The Future.
How long do you think you'll own the home you are interested in? If you want to move in five years, that's fine. But if you can't see yourself living there for even a couple years, don't buy the home.
Mistake #6: Not Having A Home Inspection.
Having a professional home inspection before you close on the sale is one of the most important parts of the process. Review the inspection report carefully to make sure the home is in good condition.
Mistake #7: Not Doing A Walk-Through Before Closing.
Visit the property after all the furnishings have been moved out to make sure there are no surprises. If you're buying a new home, you'll typically do a walk-through with the builder's representative. Items that are not completed will be entered onto a "punch list," which will be discussed at closing.
Remember, the seller's agent does not represent your financial interests. They work for the seller and are trying to get the seller the most money you will pay. Create a "buyer's representation" with a REALTOR® so you have someone on your side working to negotiate the best price for YOU. This is why you never want to walk into an Open House without having a REALTOR®. By the way, this won't cost you a nickel because it's paid out of the seller's commission.
That is all for today folks, if you like this video please like my channel and share this video: https://youtu.be/YU0xYcmiGf4
Make it a great day!
If you are seriously considering moving right now you need to take action right now and talk to a reputable Real Estate & Mortgage Broker today, please call 281-222-0433 or visit:
www.HoustonRealEstateBrokerage.com
https://mortgageviking.billrapponline.com/
https://highcostarea.billrapponline.com/
https://commercial.billrapponline.com/
https://renovationvideo.billrapponline.com/
https://doctorvideo.billrapponline.com/
https://sba.billrapponline.com/
https://veteransvideo.billrapponline.com/
https://fha203h.billrapponline.com/
https://privatemoney.billrapponline.com/
https://rei-investor.billrapponline.com/
https://caliberhomeloans.com/wrapp
https://onlineapp.caliberhomeloans.com/?LoanOfficerId=21493
https://www.youtube.com/channel/UCsF3Rh4Akd1OAOAgTmzgqQg
https://www.instagram.com/billrapp_77008/
https://www.facebook.com/MortgageViking/
https://www.facebook.com/SunRealtyHouston
https://www.linkedin.com/in/william-j-rapp-jr-b983b521/
https://twitter.com/BillRappRE
https://www.billrapponline.com/
https://www.facebook.com/SunRealtyHouston/
https://www.facebook.com/HeartfeltHotHouston/
https://www.facebook.com/USACRE/
https://www.facebook.com/SugarLandREDeals/
https://www.facebook.com/CypressREDeals/
https://www.facebook.com/KatyREDeals/
https://www.facebook.com/RappBrothers/
https://www.facebook.com/USAVeterans1/
https://www.zillow.com/lender-profile/BillRappMortgageViking/