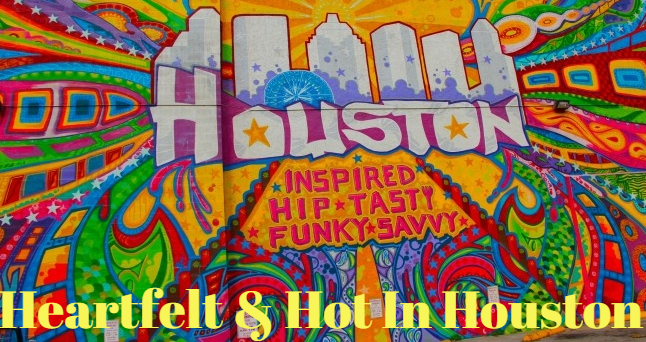 Bill Rapp here with Heartfelt & Hot in Houston Blog, here is our newest segment: These mortgages and loans pay for home renovations!
Whether you need a new roof or your kitchen is outdated, there is a mortgage that's right for your fixer-upper.
Fannie Mae's HomeStyle Loan
One of the best-known loans for home improvements, Fannie Mae's HomeStyle Renovation loan, allows borrowers to either buy a place that needs repairs or refinance their existing home loan to pay for improvements.
The HomeStyle loan is available from any Fannie Mae-approved lender, but there are qualification requirements:
* For a primary residence, you must have a credit score of at least 620.
* You have to make a down payment of at least 5 percent of the purchase price of the home.
* A certified contractor must prepare and submit a cost estimate and details of the work to be done.
One advantage of a HomeStyle loan is that it's just one loan; you don't have to take out a loan for the mortgage and then another loan for home repairs. One loan reduces paperwork and closing costs. Keep in mind that the money for the home improvements goes into a separate escrow account that's used to pay the contractor directly.
You don't have access to those funds like you do with a home equity loan or a cash-out refinance.
FHA 203(k) loans
The Federal Housing Administration offers a home renovation loan called a 203(k). There's typically a lower credit-score requirement for this loan than there is for a HomeStyle loan, and a lower minimum down payment of 3.5 percent. This type of home renovation loan is available for homes that are at least a year old. The rehab project must have a cost of at least $5,000
A limited FHA 203(k) loan is designed for cosmetic improvements and is capped at $35,000. This rehab loan can be used to finance repairs and improvements like a kitchen remodeling or a new paint job.
A standard FHA 203(k) loan can be used for extensive remodeling, but it requires you to hire a qualified 203(k) consultant to oversee every step of the work, from the plans to the finished product.
There's security in having the consultant. Most people doing a major home improvement project hire a contractor on their own, the consultant is your project manager, assessing the cost, the plans and overseeing the work.
Cash-out mortgage refinance
A cash-out refi allows homeowners to refinance their mortgage. This mortgage will be for a higher amount than the first one, and the homeowner gets the difference in cash.
Like home equity loans and HELOCs, cash-out mortgages require homeowners to use their home as collateral. But if you've got a considerable amount of equity in your home, you might be able to find lower interest rates. Combine lower interest rates with the added home value derived from renovations, and you could benefit more in the long run.
You'll need at least 20 percent equity in your home to qualify for cash-out refinancing. The total loan amount is limited to the available equity in your home. Credit score requirements vary per loan amount and value of your home, but generally start at 640.
How do you choose the best renovation loan?
An FHA 203(k) might be best for a borrower with so-so credit and little money to pay down since borrowers can get a mortgage with only 3.5 percent down.
Consider how much you want to borrow and what it is you want to change.
My best piece of advice is talk to a lender that has extensive knowledge on the topic and they should be able to point you in the right direction.
That is all for today folks, if you like this video please like my channel and share this video: https://youtu.be/GnD1uliDdh8
Make it a great day!
If you are seriously considering moving right now you need to take action right now and talk to a reputable Real Estate & Mortgage Broker today, please call 281-222-0433 or visit:
http://www.HoustonRealEstateBrokerage.com
https://mortgageviking.billrapponline.com/
https://highcostarea.billrapponline.com/
https://commercial.billrapponline.com/
https://renovationvideo.billrapponline.com/
https://doctorvideo.billrapponline.com/
https://sba.billrapponline.com/
https://veteransvideo.billrapponline.com/
https://fha203h.billrapponline.com/
https://privatemoney.billrapponline.com/
https://rei-investor.billrapponline.com/
https://caliberhomeloans.com/wrapp
https://onlineapp.caliberhomeloans.com/?LoanOfficerId=21493
https://www.youtube.com/channel/UCsF3Rh4Akd1OAOAgTmzgqQg
https://www.instagram.com/billrapp_77008/
https://www.facebook.com/MortgageViking/
https://www.facebook.com/SunRealtyHouston
https://www.linkedin.com/in/william-j-rapp-jr-b983b521/
https://www.yelp.com/user_details?userid=addPUfcG96uBVcWQZxYFdQ
https://twitter.com/BillRappRE
https://www.billrapponline.com/
https://www.facebook.com/SunRealtyHouston/
https://www.facebook.com/HeartfeltHotHouston/
https://www.facebook.com/USACRE/
https://www.facebook.com/SugarLandREDeals/
https://www.facebook.com/CypressREDeals/
https://www.facebook.com/KatyREDeals/
https://www.facebook.com/RappBrothers/
https://www.facebook.com/USAVeterans1/
https://www.zillow.com/lender-profile/BillRappMortgageViking/