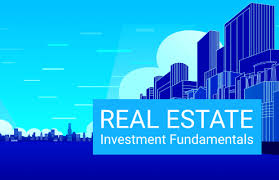 Bill Rapp here with the Heartfelt and Hot in Houston Blog, and this is our newest segment: Real Estate Investor Fundamentals!
Starting as a real estate investor can be a daunting task. Markets are usually already established—and trying to break into an established field takes time and effort. Many times, newcomers aren't aware of everything that's going on, which can leave them scrambling to find out themselves or to recover from a surprise. While the "fake it till you make it" mentality is useful to an extent in the industry, it belies an integral part of becoming a professional—you won't learn anything if you don't admit you don't know. To help, members of Forbes Real Estate Council lay out some of the critical things a beginning real estate investor should know about when entering the field, and explain why that information is so crucial. Real Estate Investor Fundamentals!
Here's what they said:
1. The Cup Is Always Half Full
New real estate investors are very nervous on the first deal and start to panic at every obstacle. These emotions are natural considering most are spending their life savings on an investment property. Never let your emotions get too high or too low because both can cost you time and money.
2. The Value Is In The Experience
Your first flip isn't all about the profits. Many first-time investors won't make a killing off of their first property, so it's key to keep in mind that there's also value in the time spent managing the acquisition and renovations, learning from mistakes and seeing the project through to completion.
3. Setting Aside Working Capital Is Key
Many new investors fail when they are hit with unexpected and major expenses or income loss such as significant repairs or a major tenant vacating. To avoid this, make sure to set aside enough working capital in reserves to account for these problems so that you can carry the property through the tough times. In addition, keep your monthly payments reasonable and don't over-leverage a property. Real Estate Investor Fundamentals!
4. Discipline Will Help You Stay On Budget
First-time investors are sometimes so eager to get started, they will abandon their set numbers. This may lead to overspending on the acquisition or on the improvements. My most disciplined clients won't go over their set budget. What seems like a negligible amount can impact returns. Their willingness to walk away from certain deals has ultimately kept them in the game.
5. Return Calculations Can Be Misleading
In commercial real estate, it is very common to advertise cash on cash returns, capitalization rates, and internal rate of return for investment properties. I wish more early investors understood how easily manipulated those figures can be and that you could provide 10 seasoned industry professions the same data and come up with a wide range of IRR estimates. It is important to always dig in. Real Estate Investor Fundamentals!
6. Lying Will Ruin Your Reputation
Reality TV shows are pure entertainment and do not accurately reflect investing, so don't rely on them at all for your education. Get involved with people who actively invest in your local area. Also, we are contacted daily by new investors who flat-out lie about their experience and ability. Misrepresenting yourself is the fastest way to ruin your reputation and ability to work with us.
7. You Won't Get Far Without Mentors And Partners
There are successful investors out there, right now, with decades of experience, who would be happy to help you on your journey. Find a way to add value for them, and in return ask if they can help you in your real estate investing business. In my experience, this timeless quote applies to real estate: "If you want to go fast, go alone. If you want to go far, go together."
8. Having The Right Team Is Priceless
Working with a well-seasoned professional team is key. Often, real estate investors are looking to rent out the property, but the first-timers don't work with a team of professionals to think through cost estimates, financing options, profitability and different aspects of being a landlord or occupancy rates. Surround yourself with a good team—it's priceless. Real Estate Investor Fundamentals!
9. The Details Are In The Contracts
I can't tell you how many people I have known, including myself early on, that just trusted the personality running the deal, and never understood what they were investing in. There are many online forums now where you can read quickly about what a fair deal structure is, and ensure your investment is a fair deal in terms of the risk/reward profile, position on the title, debt or equity, etc
10. Plans Are Useless, But Planning Is Indispensable
We see a lot of first-time investors purchasing investment properties. While there is a multitude of impactful factors, the end reason the project is being done is to make money. To keep everything on track and in perspective, create a Pro-forma profit and loss statement to determine the impact and timing of decisions and investments. Then, make sure to keep it updated as you go. Real Estate Investor Fundamentals!
That is all for today folks from the Heartfelt & Hot In Houston Blog, make it a great day!
The inspiration for today's edition came from this original article: https://www.forbes.com/sites/forbesrealestatecouncil/2019/08/28/10-fundamentals-beginning-real-estate-investors-should-know/#1c7a5b1f1d99
If you are seriously considering moving right now you need to take action right now and talk to a reputable Real Estate & Mortgage Broker today, please call 281-222-0433 or visit:
https://www.zillow.com/lender-profile/BillRappMortgageViking/
https://www.billrapponline.com/
https://twitter.com/BillRappRE
https://caliberhomeloans.com/wrapp
https://onlineapp.caliberhomeloans.com/?LoanOfficerId=21493
http://www.HoustonRealEstateBrokerage.com
https://mortgageviking.billrapponline.com/
https://highcostarea.billrapponline.com/
https://commercial.billrapponline.com/
https://renovationvideo.billrapponline.com/
https://doctorvideo.billrapponline.com/
https://sba.billrapponline.com/
https://veteransvideo.billrapponline.com/
https://fha203h.billrapponline.com/
https://privatemoney.billrapponline.com/
https://rei-investor.billrapponline.com/
https://www.youtube.com/channel/UCsF3Rh4Akd1OAOAgTmzgqQg