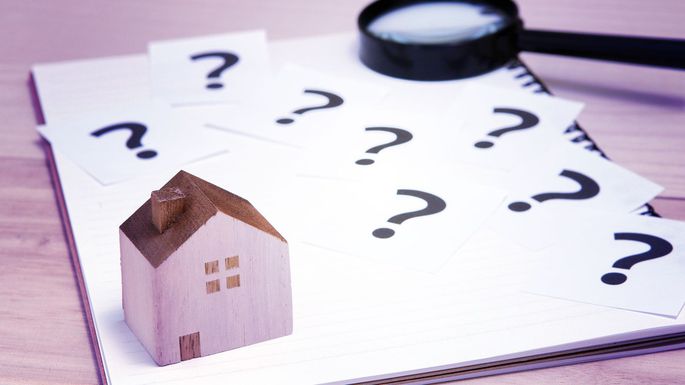 Bill Rapp here with the Heartfelt and Hot in Houston Blog, and this is our newest segment: RE Agents Favorite Questions!
Perhaps second only to your kindergarten teacher, real estate agents will be the most patient people who come into your life. Want to see a property on Sunday afternoon? It's, "OK, sure, no problem!" Want to look at oodles of homes? They understand: It's a big investment you're making! Need a home inspector, title company, mortgage lender, or recommendation for the nearest vegan ice cream parlor? You bet they will hook you up. In fact, "Ask me anything" is pretty much real estate agents' universal mantra. And while they love being your trusty "phone-a-friend" during your home shopping (or selling) experience—they really, really do—there are some questions that get, shall we say, a little tedious. RE Agents Favorite Questions!
I got real estate agents to open up about some of the questions they sort of wish you'd stop asking. Here's what they have to say:
1. "I'm not ready to buy… but will you show me the property, anyways?"
Listen up, looky-loos! Touring homes shouldn't be a hobby, agents tell us. When a showing is scheduled, sellers have to clean and make arrangements to leave the home—which oftentimes means getting kids, pets, and personal items out of the house. "I wish more buyers would respect sellers' homes, as well as realtors' time," dishes Russell Volk, a real estate agent with RE/MAX Elite in Bucks County, Pennsylvania. "These days, there's so much information available online that unless buyers are ready, willing, and able to buy a house, they shouldn't be asking agents to view homes in person." For buyers who are still in the "research" phase, Volk recommends popping into open houses in the neighborhood. RE Agents Favorite Questions!
2. "Why is the kitchen so small?"
In older apartments, the kitchen were built to only need three items: stove, sink, and fridge, says Gerard C. Splendore, a real estate agent with Warburg Realty in New York City. "Dishwashers, side-by-side fridges, trash compactors, and wine coolers didn't exist when pre-war apartments were built, so there's no space for them," Splendore explains. If you need ample counter space for your air fryer or Instant Pot, consider renovated apartments or make do with one of these brilliant small kitchen storage solutions. RE Agents Favorite Questions!
3. "Do I really need to stage my property?"
These days, so many people are looking at properties online first—so you need to make a good first impression or risk buyers quickly looking past your property. The best way to do that? Stage your home and hire a professional photographer.
You are discounting your property by 5 to 15 percent if you don't stage and style it correctly, cautions Martin Eiden, a real estate agent with Compass in New York City. For example, don't assume that buyers will see the amazing natural light past the navy blue walls you painted in the bedroom. Instead, they'll probably assume that the room is naturally dark—so it's best to go with white or off-white.
"It is tough when clients don't understand the power of staging and think we are asking them to spend too much money on something that isn't necessary," says Tami Halton Pardee, CEO of Halton Pardee & Partners in Los Angeles. "We find that the return always comes back to them when they spend a little more upfront."
While we're on this topic, here are some expert-approved staging tips for your kitchen, bedroom, and entryway. RE Agents Favorite Questions!
4. "Why does the Zestimate for my home differ from your estimate?"
Confession time: "When agents hear the word Zestimate, most automatically cringe," says Andrew Helling, a Nebraska-licensed agent and the owner of REthority.com, an online resource for real estate professionals and their clients. "Your home's value is what someone is willing to pay, not what a computer says it's worth." Zillow even acknowledges that you need to take into account a margin of error: The nationwide median error rate for the Zestimate for on-market homes is 1.9 percent, while the Zestimate for off-market homes has a median error rate of 7.5 percent. In some cases, this can mean a discrepancy of tens of thousands of dollars. A better estimate to trust? Your real estate agent's. They often know the nuances of the market and are well-versed in looking at comparables in the neighborhood. RE Agents Favorite Questions!
5. "Does my credit score really matter?"
The exact credit score you need to buy a house really varies, depending on factors like where you plan to buy and the terms of your mortgage. But, in general, you'll want a score of at least 600, preferably closer to 680. To get the best rates, you need a 760 or higher. To make sure you're serious about buying, and qualified to do so, many agents will ask you to bring a pre-qualification letter to your initial meeting and before you begin looking at homes, Helling says. Need to raise your score, stat? Here's 23 expert-approved tips. RE Agents Favorite Questions!
With these questions out of the way, now, really, go ahead: Ask your agent anything. RE Agents Favorite Questions!
That is all for today folks from the Heartfelt & Hot In Houston Blog, make it a great day!
The inspiration for today's edition came from this original article: https://www.apartmenttherapy.com/most-common-first-time-homebuyer-questions-36630692
If you are seriously considering moving right now you need to take action right now and talk to a reputable Real Estate & Mortgage Broker today, please call 281-222-0433 or visit:
http://www.HoustonRealEstateBrokerage.com
https://mortgageviking.billrapponline.com/
https://highcostarea.billrapponline.com/
https://commercial.billrapponline.com/
https://renovationvideo.billrapponline.com/
https://doctorvideo.billrapponline.com/
https://sba.billrapponline.com/
https://veteransvideo.billrapponline.com/
https://fha203h.billrapponline.com/
https://privatemoney.billrapponline.com/
https://rei-investor.billrapponline.com/
https://caliberhomeloans.com/wrapp
https://onlineapp.caliberhomeloans.com/?LoanOfficerId=21493
https://www.youtube.com/channel/UCsF3Rh4Akd1OAOAgTmzgqQg
https://www.instagram.com/billrapp_77008/
https://www.facebook.com/MortgageViking/
https://www.facebook.com/SunRealtyHouston
https://www.linkedin.com/in/william-j-rapp-jr-b983b521/
https://www.yelp.com/user_details?userid=addPUfcG96uBVcWQZxYFdQ
https://twitter.com/BillRappRE
https://www.billrapponline.com/
https://www.facebook.com/SunRealtyHouston/
https://www.facebook.com/HeartfeltHotHouston/
https://www.facebook.com/USACRE/
https://www.facebook.com/SugarLandREDeals/
https://www.facebook.com/CypressREDeals/
https://www.facebook.com/KatyREDeals/
https://www.facebook.com/USAVeterans1/
https://www.zillow.com/lender-profile/BillRappMortgageViking/