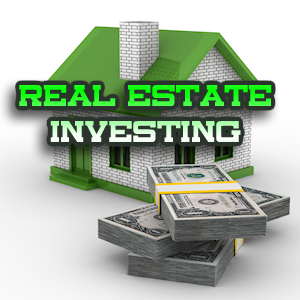 Heartfelt & Hot in Houston Blog, Bill Rapp, the Mortgage Viking here reporting our newest segment How to Avoid 7 Dumb Mistakes Even Smart Investors Make!
Many people want to invest in real estate because they think it's an easy way to make money. That isn't necessarily the case. Here's a list of common mistakes even smart investors make:
Mistake #1: Not Doing Your Homework
Before you make an investment, evaluate your financial situation. Ask yourself if the timing is right. Don't just go with your gut. Learn the basics about cash flow, appreciation, and loan amortization.
Mistake #2: Not Finding The Right Property
Do a thorough search, including "off MLS" deals and best buys, to find the right investment property for you. An experienced REALTOR® will help you find and buy the property you want, and work with you on all documentation, including rental and lease applications, title policies, purchase contracts etc
Mistake #3 Failing To Get An Inspection
Have a professional inspection before you buy. Make sure there aren't any major problems – such as pests, leaky pipes, and mold. If there have been problems, make sure they've been properly addressed. You're investing your hard-earned money, so use sound business judgment.
Mistake #4: Being An Absentee Owner
Be a hands-on owner. Visit the property often to ensure everything is going as expected. Talk to your tenants to get feedback on things that need repairs etc. It's less costly to take care of little problems before they become big problems. If you bought the house as a "passive" investment, hire a property management company. A little up-front setup with tenants and possibly a property management company will go a long way, and it really does not eat into your cash flow that much.
Mistake #5: Having Inadequate Insurance
Have adequate insurance. When you own property, you have potential for liability. Work with an insurance professional who will see that you are well covered.
Mistake #6: Not Charging Fair Rent
Charge fair rent. A skilled REALTOR® can help you determine the amount of rent that is reasonable for the condition of the house, its amenities and location. What you DON'T want to see is a vacant property.
Mistake #7: Selecting Unreliable Tenants
Be selective about your tenants from the start. Check all references, including previous landlords, payment history, employers, and credit history. Good renters will help you generate positive cash flow that you can use to reinvest back in the property payment and speed up the amortization schedule
That is all for today folks, if you like this video please like my channel and share this video: https://youtu.be/CiCc0G11fjo
Make it a great day!
If you are seriously considering moving right now you need to take action right now and talk to a reputable Real Estate & Mortgage Broker today, please call 281-222-0433 or visit:
http://www.HoustonRealEstateBrokerage.com
https://mortgageviking.billrapponline.com/
https://highcostarea.billrapponline.com/
https://commercial.billrapponline.com/
https://renovationvideo.billrapponline.com/
https://doctorvideo.billrapponline.com/
https://sba.billrapponline.com/
https://veteransvideo.billrapponline.com/
https://fha203h.billrapponline.com/
https://privatemoney.billrapponline.com/
https://rei-investor.billrapponline.com/
https://caliberhomeloans.com/wrapp
https://onlineapp.caliberhomeloans.com/?LoanOfficerId=21493
https://www.youtube.com/channel/UCsF3Rh4Akd1OAOAgTmzgqQg
https://www.instagram.com/billrapp_77008/
https://www.facebook.com/MortgageViking/
https://www.facebook.com/SunRealtyHouston
https://www.linkedin.com/in/william-j-rapp-jr-b983b521/
https://twitter.com/BillRappRE
https://www.billrapponline.com/
https://www.facebook.com/SunRealtyHouston/
https://www.facebook.com/HeartfeltHotHouston/
https://www.facebook.com/USACRE/
https://www.facebook.com/SugarLandREDeals/
https://www.facebook.com/CypressREDeals/
https://www.facebook.com/KatyREDeals/
https://www.facebook.com/RappBrothers/
https://www.facebook.com/USAVeterans1/
https://www.zillow.com/lender-profile/BillRappMortgageViking/