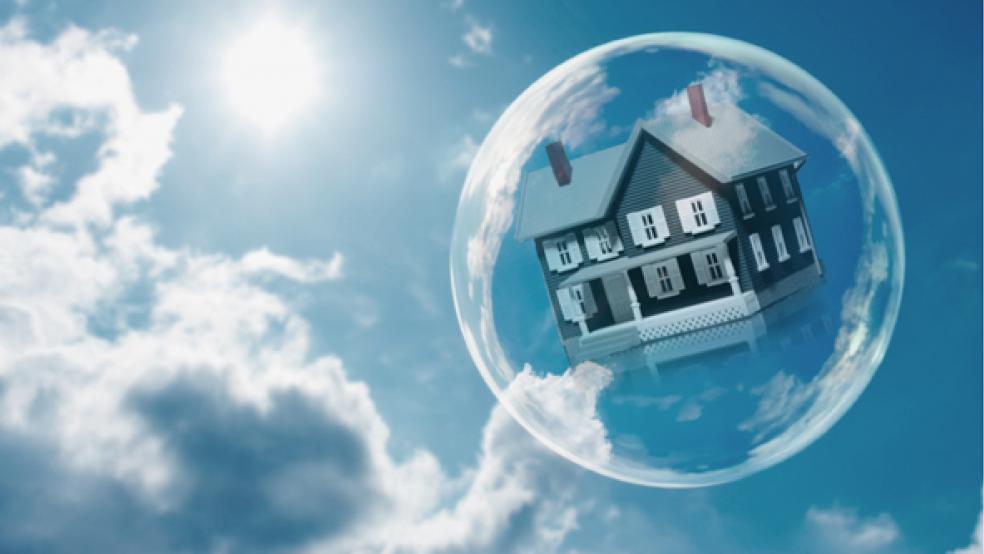 Bill Rapp here with the Heartfelt and Hot in Houston Blog, and this is our newest segment: Bubble Or Booming Market?
97% of real estate investors plan to increase their capital allocation to real estate in the next 18 months. Why? Real estate remains one of the last asset classes with attractive total return and income generation potential. Our 7.5%-yielding portfolio of undervalued REITs is well-positioned to thrive in this environment. Bubble Or Booming Market?
In a recent survey conducted by Deloitte, 97% of global investors expressed their intention to increase investments in real estate within the coming 18 months. It is very interesting because we are now in the 11th year to our economic cycle and all we hear in the news is:
* Recession
* Trade war
* Inverted yield curve
* Risky monetary policies
* Brexit
* Debt crisis
* Etc…
…And yet, private real estate investors remain overwhelmingly bullish. Respondents from the United States plan to increase their allocation by 13% over the next 18 months. Investors from Germany and Canada showed similar levels of interest. Bubble Or Booming Market?
Why are investors rushing into real estate?
Real estate remains one of the most opportunistic asset classes in 2019. This is not just my opinion, but that of 500 global asset managers who expect to increase investments to this asset class. It is one of the few sectors that continues to provide a healthy combination of income and growth that can be safely leveraged with cheap capital to produce attractive total returns in the long run. Still to this day, you can buy a property at a 7% cap rate, finance half of it at a 4% interest rate and earn 10% cash on cash returns from a long lease term with quality tenants and wait for inflation to make its magic in the long run. In comparison, if you invest today in the 2% yielding treasury bonds or in the expensively priced S&P500 (SPY) at 22x Earnings – what are your return prospects? I personally do not know, but it sure sounds more uncertain than that of the property described above.
Below we present 3 key reasons why we believe that real estate investors still may have many good years ahead: Bubble Or Booming Market?
Reason #1: Real Estate Cycle Has More Room for Expansion
Historically, the complete real estate market cycle has had an average duration of about 18 years, and we are currently only in the 11th year to it. Moreover, compared to the two previous real estate cycles, the current one has been very mild in magnitude with unspectacular returns in its expansion phase. In a research report from NAREIT, Brad Case notes that:
* In the 1970s and '80s, the expansion phase ran 155 months from September 1976 through August 1989 gave total returns averaging 18.7%per year.
* In the 1990s and 2000s, the expansion phase ran 190 months from March 1991 through January 2007 them total returns averaging 15.8% per year.
In comparison, today's expansion phase has run only a total of 85 monthsfrom July 2012 through August 2019 and given total returns averaging "only" 9.7% per year.
It leaves us optimist that the current real estate cycle could still have a long way to go. To reach the historical averages, the real estate market would need to keep rising for another 7 years with sharper annual appreciation. Bubble Or Booming Market?
Reason #2: Income in a Yieldless World
Almost every asset is historically expensive right now. Interest rates are very low for bonds. P/E ratios are expensive for stocks. And cap rates are on the low side for real estate. Still, as discussed earlier, there remains good potential for real estate to generate strong returns and income for investors. It is all "relative" in the end, and while a decent property may produce a 10% leveraged cash on cash yield – comparable stock investments with similar risk profiles – are unlikely to come even close to that. It is true that there are always the FANG stocks Facebook (FB), Amazon(AMZN), Netflix (NFLX) and Alphabet (GOOG) that may grow cash flow at a much faster rate than properties – but betting on appreciation is a completely different ballgame from earning consistent income month after month. With the 10-year treasury paying just 2% - investors need INCOME and real estate is the last remaining asset class of scale that can provide safe and growing income in 2019. Bubble Or Booming Market?
Reason #3: Fundamentals Remain Favorable
Real estate prices continue to rise on the back of steady economic growth. This is the direct result of continued NOI growth in an environment where cap rates have remained fairly steady amid strong demand for property investments.
Most property sectors are higher today than last year. Leading the pack in terms of price appreciation and total returns, we have Self-Storage, Industrial and Manufactured Housing - three sectors that we overweight within our diversified Real Estate Portfolio at High Yield Landlord. Price increases in real estate become unsustainable if they continually exceed the growth of NOI. This is not the case today with demand growth outpacing new supply in most property sectors - allowing landlords to keep raising rents and achieving NOI growth.
Rent growth of apartments, office, retail and industrial are all positive. The vacancy rate is also at a historically low level for most property sectors, with a continued trend towards even lower rates.It is then not surprising that properties continue to appreciate. The lower the vacancy rate, the more rent increases can be enforced - pushing property values higher and higher. With the economic expansion likely to continue in 2020, and strong property market fundamentals, we expect the appreciation to continue. The good thing is that even if we are wrong and go into a recession tomorrow, that won't be a catastrophe for real estate investors who enjoy long lease terms and steady cash flow. Bubble Or Booming Market?
That is all for today folks from the Heartfelt & Hot In Houston Blog, make it a great day!
The inspiration for today's edition came from this original article: https://seekingalpha.com/article/4282777-bursting-bubble-booming-market-real-estate-2019
If you are seriously considering moving right now you need to take action right now and talk to a reputable Real Estate & Mortgage Broker today, please call 281-222-0433 or visit:
http://www.HoustonRealEstateBrokerage.com
https://mortgageviking.billrapponline.com/
https://highcostarea.billrapponline.com/
https://commercial.billrapponline.com/
https://renovationvideo.billrapponline.com/
https://doctorvideo.billrapponline.com/
https://sba.billrapponline.com/
https://veteransvideo.billrapponline.com/
https://fha203h.billrapponline.com/
https://privatemoney.billrapponline.com/
https://rei-investor.billrapponline.com/
https://caliberhomeloans.com/wrapp
https://onlineapp.caliberhomeloans.com/?LoanOfficerId=21493
https://www.youtube.com/channel/UCsF3Rh4Akd1OAOAgTmzgqQg
https://twitter.com/BillRappRE
https://www.billrapponline.com/
https://www.zillow.com/lender-profile/BillRappMortgageViking/