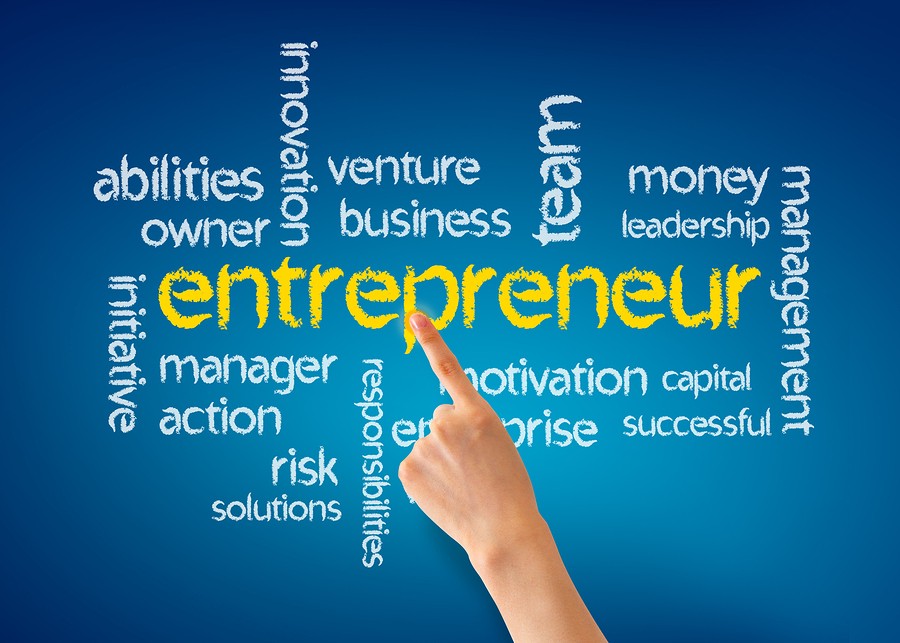 Bill Rapp here with the Heartfelt and Hot in Houston Blog, and this is our newest segment: Become A Successful Entrepreneur!
Gino Wickman was born with an entrepreneurial spirit—though it took him years to discover exactly what that meant. After all, he grew up in a culture where achieving a higher education was lauded as the key to success. With a zest for knowledge and a relentless drive, but zero interest in taking the traditional path through academia, where did this leave Gino?
It left him with the determination to create his future his own way—and he did. Today, Gino Wickman is best known as the creator of the Entrepreneurial Operating System, better known as EOS Worldwide, an innovative business model designed to help leaders achieve success through proven practices. Over 60,000 companies use tools from the EOS system and 7,000 have completed the entire program. Become A Successful Entrepreneur!
He's also the award-winning, best-selling author of Traction: Get a Grip on Your Business which has sold over 600,000 copies since its release. He's also written books including What the Heck is EOS?, Rocket Fuel andHow to Be a Great Boss. Now, two decades after launching EOS, Gino's ready to start a new chapter—guiding entrepreneurs-in-the-making with his upcoming book, Leap: Do You Have What It Takes to Become an Entrepreneur?
With Leap, Gino's goal is to guide these future business owners towards a self-made future with fewer bumps, more support and greater confidence than ever before. Become A Successful Entrepreneur!
An Entrepreneurial Beginning
"An entrepreneur isn't something you do—it's something you are." "I'm a fanatic about learning and learning my way," says Gino, who never quite clicked with traditional academics. Still, filled with determination, he began his entrepreneurial journey right out of high school. He secured a job at a machine shop making gears—and turned out to be really good at it. "I worked my way up and was making a lot of money as a young person," remembers Gino, "but then I realized it wasn't the life for me." He didn't want to be another cog in the proverbial machine. Gino wanted to run the machine. After saving up $8,500, he left the machine shop to, as Gino says, "seek my fortune and build my empire." Initially, he thought he'd build that empire with real estate. Gino eagerly studied everything he could about the industry through seminars, tapes, books—anything with real estate related knowledge to absorb. Gino quickly excelled in the industry and even received a Rookie of the Year title. Invigorated by building his own career, he was ready to dive deeper into what it means to run a business. Become A Successful Entrepreneur!
That's when he turned to his father, Floyd Wickman, a successful business coach who co-owned a real estate sales training company called the Floyd Wickman Courses. Gino did everything he could to soak up business wisdom from his father. "I consider my dad to be my greatest mentor," says Gino. "He taught me everything about communicating, leading and managing people." The more Gino learned, the more he knew he wanted to run his own company. So, despite his early success in real estate, Gino thought, why not leave his solo career behind to join his father's coaching enterprise? Become A Successful Entrepreneur!
Gino told his father, "I want to be the president of your company someday." However, Floyd was skeptical about bringing his own son into the business. Gino had to prove himself on his own. "[My father] said 'Go sell $5 million in real estate. Then come and talk to me,'" says Gino. "So I did exactly that. I just went and sold $5 million in real estate." Become A Successful Entrepreneur!
Gino had proven himself. Having passed the test, he entered his father's business at the bottom and rapidly worked his way up the ladder. "I was just this hungry 24-year-old," remembers Gino. "They just needed to point somewhere and I was going to go there. I just wanted to be involved." Within a year and a half, he was on the executive committee—and it was while on that committee that he learned the company was in an extremely dire financial situation. "It was almost a million dollars in short term debt," says Gino. That debt was due in three months. Armed with that insatiable hunger, Gino believed he could save the company. As Floyd had seen Gino's undeniable talent flourish in the past, he agreed to give his son the opportunity. Despite being a young man in his mid-20s, Gino was handed the reins. Then, just like he did while making gears, selling real estate and rising up at what was now his own company, Gino completely turned things around. Become A Successful Entrepreneur!
Within three years, the company was in the black. Two years after that, they sold the company altogether, and Gino was able to hand his father "a really nice check." Become A Successful Entrepreneur!
Building a Better Way to Run a Business
"There's no such thing as getting rich quick. There's only get rich slow." By now, Gino knew he had a knack for making businesses work. He also loved doing it. As Gino himself says, "You're not going to survive startup without passion. You've got to be passionate about your product or service." He also knew he was ready to truly grow something from the ground up. He soon got involved with Young Entrepreneurs, now called Entrepreneurs Organization (EO), and began connecting with others pursuing a similar career path. It was while discussing common entrepreneurial problems that Gino had a moment of clarity—all these entrepreneurs were having the exact same issues he was. What if he could not only track these recurring problems, but also create a reliable set of tools to fix them?
"I had no idea [how]," says Gino, "but I knew that entrepreneurs needed help and that I could find a system to help them." Over the next five years, Gino worked alongside more than 50 companies. He began clearly seeing patterns and trends regarding his clients' top pain points. Each time a new one came up, he tried to solve it. If the potential solution failed, he scrapped it. If it worked, however, he had his other clients repeat the same solution. After over 500 individual sessions and countless tests, some solutions succeeded every single time. Soon, he was creating a set of business tools that were verifiably effective. He also determined that every business has six key components: Vision, People, Data, Issues, Process and Traction®. In order to properly run a company, every component had to be healthy. Become A Successful Entrepreneur!
Though it didn't have an official name quite yet, Gino was creating what would soon be known as the EOS model. Essentially, it's all about taking a holistic approach to healing a company. "There are only twenty tools in the EOS toolbox and they'll solve 80% of your company's problems," he says. Gino knew he had something special. After five years of teaching the EOS model as part of a smaller business consulting program, he finally decided to share his "wonderful little secret" with the world. Become A Successful Entrepreneur!
In 2007, Gino released Traction: Get a Grip on Your Business, which finally allowed anyone to experience EOS at their own company. He also expanded his reach by creating a program of EOS implementers trained to bring the system into businesses not just across the country, but around the globe. Today, over 60,000 companies are using the open-source EOS tools, 7,000 have been taken through the entire process and sales of Traction continue to rise 30% each year since its release. "I hope that trend continues," says Gino. Become A Successful Entrepreneur!
Gino's Next Big Leap
After twenty years of growing EOS into the worldwide success it is today, Gino was finally ready to embark on a mission he'd wanted to launch for nearly a decade—helping entrepreneurs increase their chance to succeed. In 2018, EOS was acquired by Firefly, a private equity company. Though Gino still retains ownership and actively participates in EOS training, he's now shifting his focus away from already established businesses and leaders. Instead, he's devoting himself towards budding entrepreneurs at any age that closely resemble his younger self. Though he can now reflect back on himself and see an aspiring entrepreneur, Gino remembers feeling "lost, confused and different" in his youth. Even after finding success, his lack of a college education led to serious insecurities for years. "It would have been great to have something to show me what I was," says Gino, "and to have something to provide me a path to become what I was born to be—an entrepreneur." To support those following in his footsteps, Gino wrote his upcoming book titled, Leap: Do You Have What It Takes to Become an Entrepreneur. "I want to impact a million entrepreneurs-in-the-making," says Gino. Become A Successful Entrepreneur!
In Leap, Gino dives into the six essential traits behind every successful entrepreneur. He also provides a realistic glimpse into an entrepreneur's everyday life, provides a smart path forward and even helps confirm if entrepreneurship is right for you. Through Leap, Gino's challenging everyone interested in this world to explore exactly what entrepreneurship really means—and it's not easy. "There's no perfect system," says Gino. "There's no A to Z as an entrepreneur. It doesn't exist." But if, like Gino Wickman, you have the six entrepreneurial traits, living any other way simply isn't an option. Become A Successful Entrepreneur!
"You throw yourself into that fire," says Gino, "and the only way you survive...is because you have these six essential traits. It's a battle. You're going to war.
"It's great."
That is all for today folks from the Heartfelt & Hot In Houston Blog, make it a great day!
The inspiration for today's edition came from this original article: https://www.forbes.com/sites/robdube/2019/07/22/what-it-really-takes-to-become-a-successful-entrepreneur/#63749ded4981
If you are seriously considering moving right now you need to take action right now and talk to a reputable Real Estate & Mortgage Broker today, please call 281-222-0433 or visit:
http://www.HoustonRealEstateBrokerage.com
https://mortgageviking.billrapponline.com/
https://highcostarea.billrapponline.com/
https://commercial.billrapponline.com/
https://renovationvideo.billrapponline.com/
https://doctorvideo.billrapponline.com/
https://sba.billrapponline.com/
https://veteransvideo.billrapponline.com/
https://fha203h.billrapponline.com/
https://privatemoney.billrapponline.com/
https://rei-investor.billrapponline.com/
https://caliberhomeloans.com/wrapp
https://onlineapp.caliberhomeloans.com/?LoanOfficerId=21493
https://www.youtube.com/channel/UCsF3Rh4Akd1OAOAgTmzgqQg
https://www.instagram.com/billrapp_77008/
https://www.facebook.com/MortgageViking/
https://www.facebook.com/SunRealtyHouston
https://www.linkedin.com/in/william-j-rapp-jr-b983b521/
https://www.yelp.com/user_details?userid=addPUfcG96uBVcWQZxYFdQ
https://twitter.com/BillRappRE
https://www.billrapponline.com/
https://www.facebook.com/SunRealtyHouston/
https://www.facebook.com/HeartfeltHotHouston/
https://www.facebook.com/USACRE/
https://www.facebook.com/SugarLandREDeals/
https://www.facebook.com/CypressREDeals/
https://www.facebook.com/KatyREDeals/
https://www.facebook.com/USAVeterans1/
https://www.zillow.com/lender-profile/BillRappMortgageViking/