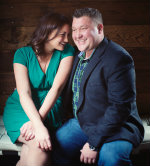 It's Bill Rapp, the Mortgage Viking here with the Heartfelt & Hot In Houston Blog. Here are 4 Secrets For Saving Thousands When Financing Your Next Home!
It pays to do your homework! Your knowledge about home financing can mean the difference between making or losing tens of thousands of dollars. Here are seven strategies you should consider when financing your home:
Secret #1: Clearly Understand How Much Home You Can Afford
Bankers and mortgage lenders use two guides to determine how much loan you can afford:
Payment-To-Income Ratio. This compares your income to the mortgage payment you're considering. The "payment" is the mortgage payment (principal + interest) plus property taxes and insurance (PITI).
Debt-To-Income Ratio. This refers to all your major monthly financial obligations, including car and credit card payments and outstanding debts. Your lender will compare your total debt to your ability to make current payments with your new home loan added into the equation.
Secret #2: Be Financially Prepared – Ahead of Time!
Before you start looking for a home…
1. Find a MOTIVATED lender. Ask a REALTOR® to refer one or two reputable lenders to you. The lender will usually give you better service because they want to keep getting referrals.
2. Get pre-APPROVED not just pre-qualified. You'll have more power to negotiate the price and terms you want because sellers know you can close on the transaction.
Secret #3: Questions You MUST Ask A Mortgage Lender
When you meet with a lender, be prepared to ask questions. You have a right to this information and a lender will answer them without hesitation. Here are some examples:
1. Will I be charged an origination fee? If so, how much?
2. Will I be charged separate discount points? If so, how much?
3. Will I be charged any of these separate fees: processing, document preparation, underwriting, tax service or flood certification?
Secret #4: How To Save You Tens Of Thousands On Mortgage Interest
You can save thousands of dollars in interest by making one extra mortgage payment every year! Lenders frequently promote "Bi-Weekly" payment programs. You can enroll with them or just remember to make an extra payment every year. Pay extra when you can!
That is all for today folks, if you like this video please like my channel and share this video: https://youtu.be/UmdIb_lHKxw
Make it a great day!
If you are seriously considering moving right now you need to take action right now and talk to a reputable Real Estate & Mortgage Broker today, please call 281-222-0433 or visit:
http://www.HoustonRealEstateBrokerage.com
https://mortgageviking.billrapponline.com/
https://highcostarea.billrapponline.com/
https://commercial.billrapponline.com/
https://renovationvideo.billrapponline.com/
https://doctorvideo.billrapponline.com/
https://sba.billrapponline.com/
https://veteransvideo.billrapponline.com/
https://fha203h.billrapponline.com/
https://privatemoney.billrapponline.com/
https://rei-investor.billrapponline.com/
https://caliberhomeloans.com/wrapp
https://onlineapp.caliberhomeloans.com/?LoanOfficerId=21493
https://www.youtube.com/channel/UCsF3Rh4Akd1OAOAgTmzgqQg
https://www.instagram.com/billrapp_77008/
https://www.facebook.com/MortgageViking/
https://www.facebook.com/SunRealtyHouston
https://www.linkedin.com/in/william-j-rapp-jr-b983b521/
https://twitter.com/BillRappRE
https://www.billrapponline.com/
https://www.facebook.com/SunRealtyHouston/
https://www.facebook.com/HeartfeltHotHouston/
https://www.facebook.com/USACRE/
https://www.facebook.com/SugarLandREDeals/
https://www.facebook.com/CypressREDeals/
https://www.facebook.com/KatyREDeals/
https://www.facebook.com/RappBrothers/
https://www.facebook.com/USAVeterans1/
https://www.zillow.com/lender-profile/BillRappMortgageViking/