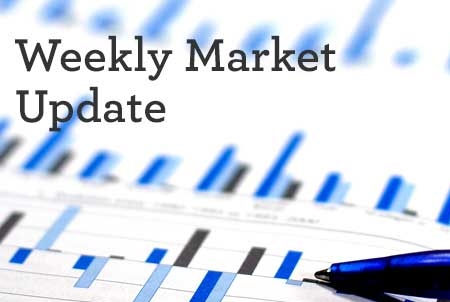 The two biggest economic events this week, Wednesday's Fed meeting and Friday's inflation data, both were favorable for mortgage rates overall, and rates ended slightly lower.
As widely expected, the Fed raised the federal funds rate, the overnight rate at which banks lend reserves to each other, by 25 basis points, and the statement released following the meeting contained no significant surprises and had little net impact. However, bond-friendly comments from Fed Chair Powell during his press conference were modestly favorable for mortgage rates. In particular, Powell said that Fed officials don't see inflation surprising to the upside (higher inflation is bad for mortgage rates). Most investors expect another rate hike at the December meeting.
Consistent with the Fed's outlook, the data released on Friday revealed that inflation was slightly lower than expected, which was good news for mortgage rates. In August, the core PCE price index, which excludes the volatile food and energy components, was 2.0% higher than a year ago, the same annual rate of increase as last month. This is the monthly inflation indicator favored by Fed officials, and 2.0% is their stated target level.
The most recent report on consumer confidence showed an unexpectedly large increase to the highest reading since September 2000. Some of the factors behind the surge in optimism about the economy include a healthy labor market, an increase in the pace of wage growth, and stock markets near record levels.
Looking ahead, the important monthly Employment report will be released on Friday. As usual, these figures on the number of jobs, the unemployment rate, and wage inflation will be the most highly anticipated economic data of the month. Before that, the ISM national manufacturing index will be released on Monday and the ISM national services index on Wednesday.
Weekly Market Update:
Mortgage Rates fell 0.02
DOW fell 300
NASDAQ rose 50
If you are seriously considering moving right now you need to take action right now and talk to a reputable Real Estate & Mortgage Broker today, please call 281-222-0433 or visit:
https://mortgageviking.billrapponline.com/
https://www.HoustonRealEstateBrokerage.com